YRKKH: Sirat-Ranveer marriage ahead Kartik wish granted (Future Story)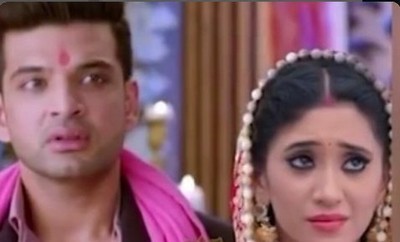 Yeh Rishta Kya Kehlata Hai (YRKKH): Ranveer and Sirat marriage ahead, Kartik takes big decision
YRKKH is Indian tv drama which telecasted on Star Plus, where its upcoming track of the show will bring much drama.
As per latest track of show Sirat is much baffled eyeing Ranveer back but at same she is much puzzled with marriage with Kartik.
However new drama is going to strike Sirat and Kartik life where Ranveer and Sirat love story will get hiked by Kartik's decision.
Ranveer and Sirat marriage ahead, Kartik 's wish granted
Shockingly, Kartik wanted Sirat to get united with Ranveer and forget all the past misunderstandings where Sirat and Ranveer union will be seen
While this will be heartbreaking for loyal fans of Shivangi Joshi aka Sirat and Mohsin Khan aka Kartik.
It would be interesting to see what will happen next in the show.
Stay tuned with us for more exciting updates and upcoming twists in the show.
Latest Yeh Rishta Kya Kehlata Hai Updates