Kyun Utthe Dil Chhod Aaye: Veer attempt of suicide knowing Amrit betrayal (Upcoming Twist)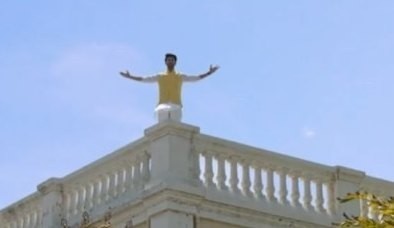 Kyun Utthe Dil Chhod Aaye: Veer attempt of suicide knowing Amrit betrayal
Kyun Utthe Dil Chhod Aaye is Sony Entertainment Television's popular daily soap show bringing new twists and dramas in upcoming tracks.
Amrit (Gracy Goswami) and Veer (Kunal Jai Singh) relation already in mess where later Veer gets suspicious with Amrit past.
Veer is already having conflicts with Nalini where later gets furious that Randhir is getting all affection and love that he needed.
Veer attempt of suicide ahead over Randhir- Amrit Milan
However where further, Veer sends letter to Amrit to meet and sends same to Randhir, love buds Randhir and Amrit meets where Veer gets baffled eyeing all this.
This drama did not ended here, shocking twist is that Veer reached roof top and confessed Amrit that he is going to die where Amrit gets scared.
Can Veer sacrifice his life for Amrit?
It would be interesting to see what will happen next in show.
Stay Tuned with us for more exciting updates and upcoming twists in the shows.
Latest Kyun Utthe Dil Chhod Aaye Updates