Choti Sardarni: Mehar faces grace dilemma over Kulwant huge gaffe (Future Story)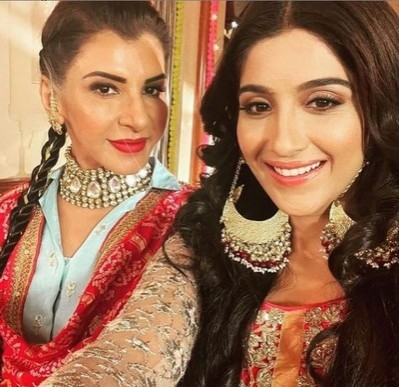 Choti Sardarni: Mehar faces grace dilemma over Kulwant huge gaffe
Choti Sardarni is popular show in Colors Tv casting Nimrat Kaur Ahluwalia and Avinesh Rekhi in main leads, which is up for some other twists.
It was seen that how Mehar was much curious to know about person who tried to kill Sarbjet and at same her marriage with Sarbjeet is there.
Later on Mehar is getting closer to evidences against person who harmed Sarbjeet where Sarb is also helping Mehar.
Sarbjeet shocked knowing Kulwant Kaur real face
Further, Sarbjeet reached to get truck number while Kulwant reached there again to destroy the no, where Sarbjeet gets baffled eyeing Kulwant over there.
However this truth will jiggle Mehar life ahead, knowing that it was her own mother who tried to kill Sarbjeet.
Will Mehar able to forgive Kulwant Kaur or there will be some consequences of that repercussion?
It would be interesting to see what will happen next.
Stay tuned with us for more exciting updates and upcoming twists in the show.
Latest Choti Sardarni Updates