Sasural Simar Ka 2: Geetanjali calls off Aarav Reema wedding (Latest News)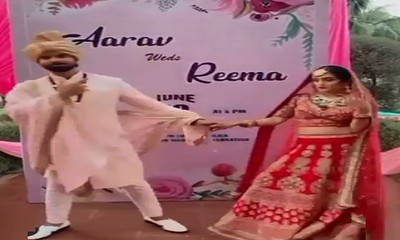 Sasural Simar Ka 2: Geetanjali breaks Aarav Reema wedding alliance
In the upcoming twist of Sasural Simar Ka 2, Geetanjali Devi takes a shocking step just before Aarav and Reema to tie wedding knots.
Simar and Choti Simar give a lovely dance performance in the Sangeet ceremony.
Choti Simar talks about her dreamy Sasural through the song when suddenly Geetanjali comes and stops the wedding.
The family stands shocked to the core when Geetanjali calls off the wedding because of the dance that Choti Simar did.
However, Geetanjali has a plan behind breaking this alliance.
Simar's life to change
Somehow Choti Simar convinces Geetanjali to not break the alliance but Geetanjali puts a shocking condition before the Narayan Family.
The alliance of Vivaan and Simar is what Geetanjali demands from the Narayan Family.
It would be super exciting to watch how the story takes a u-turn with Vivaan-Simar and Aarav-Reema wedding in same mandap.
Make sure you follow us at SerialGossip.com so you don't miss the next big twists.
Latest Sasural Simar Ka 2 Updates