Imlie: Dev pleaded forth Imlie to call him Baba dejected by Malini (Future Story)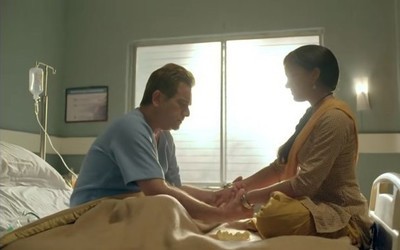 Imlie: Dev and Imlie emotional father-daughter breakdown, Malini hurt
Imlie is Indian tv drama which telecasted on Star Plus, where its upcoming track of the show will bring much drama as Dev and Meethi relation truth exposed forth Malini.
It was seen that Dev encountered with heart attack where Malini and Imlie are taking care of him and Imlie is till unaware of the truth.
However where further Imlie brings food for Malini and later Malini sends Imlie with food for Dev where Dev gets mesmerized eyeing Imlie with him.
Dev wanted Imlie to call him as BABA aka father
At this point, Malini is aware that Dev can cure with Imlie love where Dev wanted IMlie to call him as Baba while Imlie refused to do so.
Amid this, Imlie recalled her dada and Dev gets shattered that he lost Malini love and fatherly dostana where Dev is hurt eyeing Malini and Imlie hate.
It would be interesting to see what will happen next in Imlie and Malini life.
Stay tuned with us for more exciting updates and upcoming twists in the show.
Latest Imlie Updates