Kumkum Bhagya: Pradeep insane love proposal turned fruitful for Pragya (Upcoming Twist)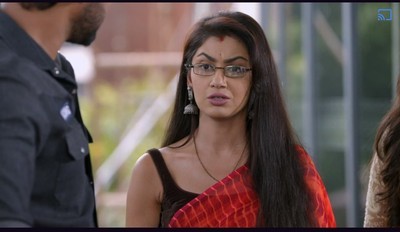 Kumkum Bhagya: Pradeep insane love proposal turned fruitful for Pragya
Kumkum Bhagya is popular show on Zee T which is up for some exciting twists and turns ahead where Pradeep has entered back where he loves Pragya madly
Latest track showing Tanu gets much baffled eyeing Pradeep where she assumed that Pradeep is no more and is marrying Abhi.
Here comes the never expected twist where Pradeep is in madly love with Pragya and is ready to kill Tanu for sake of her.
Pradeep and Pragya's love drama to expose Tanu truth out
However track of show will show how Pradeep's love proposal for Pragya wil turn fruitful for her,
Where Pragya wil use Pradeep as lame puppet to bring out Tanu fake reality out forth everyone,
Will Pragya get success in her mission to make Pradeep vomit truth?
It would be interesting to see what will happen next in Pragya and Tanu life.
Stay tuned with us for more exciting updates and upcoming twists in the show.
Latest Kumkum Bhagya Updates