Barrister Babu: Thaku Maa stoop to lowest for Intoxicated Bondita wedlock (Upcoming Story)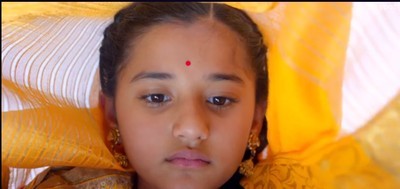 Barrister Babu: Thaku Maa stoop to lowest for Intoxicated Bondita wedlock
Barrister Babu is interesting show telecasted on Colors Tv which is up for some interesting twists and turns ahead Thaku Maa planned to take revenge from Anirudh by getting Bondita married again.
Ongoing track of the show, Thaku Maa planned Bondita marriage in secret and vulpine way where Bondita is unaware of all this.
Amid which Thaku Maa gets Bondita intoxicated her brain so that she cant do anything forth groom family.
Thaku Maa brings intoxicated Bondita for pre-wedding rituals
However where further Thaku Maa brings intoxicated Bondita for marriage forth groom family and did all marriage rituals.
At same Anirudh is also trying to stop Thaku maa from doing this and here her goons stopped Anirudh from entering there.
It would be interesting to see what will be next Twist in Bondita and Anirudh bond.
To catch stay tuned with us for more updates and exciting twists in other shows too.
Latest Barrister Babu Updates