Barrister Babu: Bondita letter of consent for 2nd marriage hurts Anirudh (Upcoming Twist)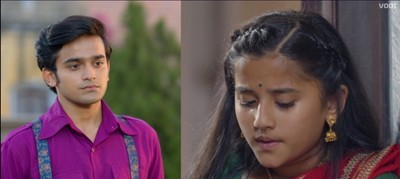 Barrister Babu: Thaku Maa again over smarts Bondita and Anirudh with marriage consent form
Barrister Babu is interesting show telecasted on Colors Tv which is up for some interesting twists and turns ahead Thaku Maa puts crack amid Anirudh and Bondita.
Latest track of the show Thaku Maa confessed Anirudh that she planned Bondita re marriage where Bondita will too do what she wants.
However amid this Thaku Maa showed her becahari face forth Bondita getting Bondita sympathy for her.
Thaku Maa get Bondita consent form for 2nd marriage
Further Thaku maa played evil where she smartly made Bondita to write down what kind of groom she wants.
Here Thaku Maa takes that letter to Anirudh and confessed how Bondita is ready for her re-marriage but in reality Bondita wrote letter on behalf of some girl who is going to marry.
It would be interesting to see what will Anirudh next move in show?
To catch stay tuned with us for more updates and exciting twists in other shows too.
Latest Barrister Babu Updates