YRKKH: Time for Ranveer's Climax with Kartik Sirat love union (Upcoming Twist)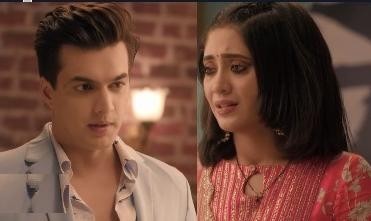 Yeh Rishta Kya Kehlata Hai (YRKKH): Time for Ranveer's Climax with Kartik Sirat love union
The upcoming episode of Star Plus popular serial Yeh Rishta Kya Kehlata Hai will showcase an interesting twist and turn.
It seems Sirat's love for Kartik is disclosed to Maudi who is much worried for Sirat's future.
On the other side Kartik is also restless for Sirat who also is in love with Sirat but has not realised the same.
Kartik feels much lonely being away from Sirat and hides his pain.
Also Narendra has learnt the fact that Sirat loves Kartik and not his son Ranveer.
Narendra plays fair game to separate Ranveer Sirat this time
Narendra always wanted to separate Ranveer and Sirat where he got the trump card to separate the duo.
This time Narendra plays fair where he expose Kartik Sirat's love before Ranveer.
Has the time close for Ranveer's exit with Kartik Sirat's love union?

It would be interesting to see what happens next on the show.

Stay tuned to serialgossip.com for more updates.
Latest Yeh Rishta Kya Kehlata Hai Updates