Barrister Babu: Big Twist! Anirudh discovers that Vaijanti is Bondita (Upcoming Twist)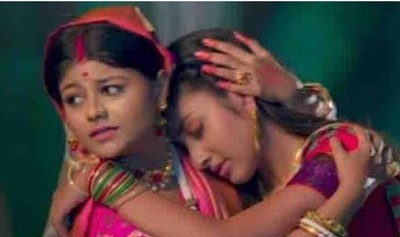 Barrister Babu: Big Twist! Anirudh discovers that Vaijanti is Bondita
The upcoming episode of Barrister Babu is going to witness interesting twist and turns.
Bondita decides not to enter the house until Anirudh calls her. Anirudh asks her to leave and never come back.
Meanwhile, Bondita waits out and starts saying the table of 2 loudly.
Trilochan ask Anirudh to go and get Bondita inside but Anirudh refuses saying she didn't come here to study.
On the other hand, Bondita keeps saying the table of two and gets dizzy in the middle of it.
Anirudh gets worried and he takes her inside. Soon Bondita gains consciousness.
Bondita expresses her feelings to Anirudh
It is seen that Bondita gets sick while she calls it love and she feels that Anirudh also loves her.
In the coming episode, Bondita will save Binoy. She realizes Anirudh's feelings for her and she decides to reveal the truth in front of everyone.
It will be interesting to see what happens next in the show. Stay tuned for more updates only on SerialGossip.
Latest Barrister Babu Updates