Bigg Boss 16: Nimrit talks about mental ILLNESS & Depression left taking medication on own (Upcoming Twist)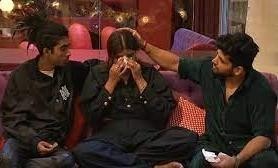 Bigg Boss 16: Nimrit talks about mental health and depression
Nimrit reveals about her anxiety and depression, Bigg Boss asks Nimrit to speak in detail about her feeling to him.
She shares, "Yes Bigg Boss since 3 - 4 days I have not been feeling well, I am a little claustrophobic in such a way that you know I don't know if you have understood about my nature but I am not that person who keeps things inside me. I mean to say at night I am unable to sleep because my mind is very cluttered and I can feel that my brain is feeling a little exhausted."
Later, Nimrit comes out of the confession room and talks with Shiv Thakare and MC Stan about her battling depression.
Nimrit shares secret with Shiv
She further tells Shiv, "There is too many things filled inside me and he asked to talk it out with others. I don't know if you know but I had depression and anxiety for a year and it's not like I have fully recovered. I have been on medication for a year or so, and 4-5 months before coming here. I had stopped my medication on my own. So it gets difficult. For the last 3 - 4 days my mind is suffering and while I am sleeping it's overcrowded with thoughts."
Stay tuned for more such news and updates.
Latest Bigg Boss 16 Updates