Patiala Babes: Big challenge for Babita Mini to support Ashok or Hanuman (Upcoming Twist)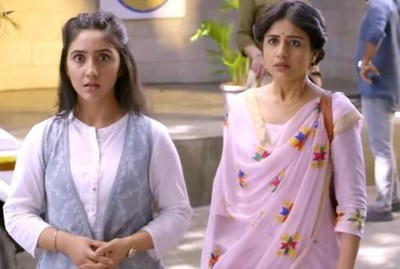 Patiala Babes: Big challenge for Babita Mini to support Ashok or Hanuman
As per the latest promo of Sony TV popular show Patiala Babes Ashok is seen making his entry in black veil covered by Hanuman (Aniruddh Dave).
In short it is seen that Hanuman arrests Ashok in some big crime.
On the other side Ashok's mother calls up Babita (Paridhi Sharma) requests her to speak to Hanuman and free Ashok.
Babita and Mini (Ashnoor Kaur) gets a huge shock when they witness both Ashok and Hanuman in front of them.
Babita and Mini's huge dilemma
Babita and Mini are seen in huge dilemma and this is a big challenge for them to choose between Ashok and Hanuman.
It would be really interesting to see whom Babita and Mini will support.
Stay tuned and keep reading serialgossip.com for more updates.
Latest Patiala Babes Updates