Bepanah Pyaar: Raghbir in tight spot amid Sukanya Marriage Deal (Upcoming Twist)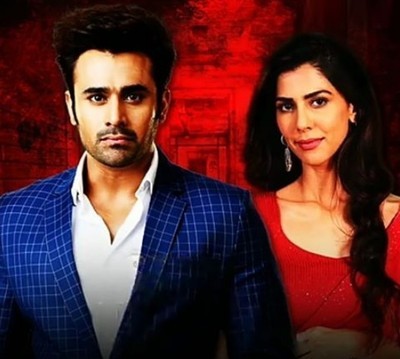 Sukanya's (Devika Singh) new trap complicates situation for Raghbir (Pearl V Puri) in Bepanah Pyaar
In the daily soap opera Bepanah Pyaar,
The viewers are seeing high voltage drama with Sukanya trapping Raghbir in her fake love mayajaal.
Where Pragati has turned out savior to Raghbir as she trusts him,
Sukanya complicates situation for Raghbir when Raghbir and Pragati visit Sukanya's house for proofs.
New trouble for Raghbir
Raghbir gets tightly stuck amid the situation when Sukanya gets her pics clicked with Raghbir while they mistakenly fall on bed.
And now Sukanya's Dad has put a shocking condition forth Raghbir to either marry Sukanya or go to jail.
What will Raghbir do now?
It will be quite interesting to watch how Pragati will help out Raghbir from this major mess and Raghbir will expose the reality.
Stay tune for the more coming updates.
Latest Bepanah Pyaar Updates