Bepanah Pyaar: Finally the untold Death of Bani reveals Murder Mystery (Latest Trending News)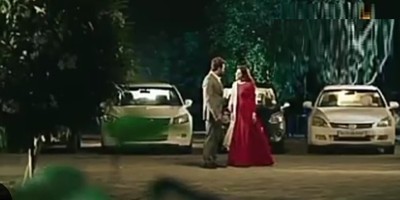 Raghbir's (Parl V Puri) lady love Bani's (Aparna Dixit) death unravels murder mystery in Bepanah Pyaar
Colors daily soap opera Bepanah Pyaar is close to unravel an untold mystery of Bani's death.
The intriguing tale of Bepanah Pyaar is revolving around Raghbir's life where he still loves his wife Bani who died in an accident.
Even after 3 years, Raghbir has not moved on over Bani and is still lost in her memories.
But who knew that Bani had not met that accident coincidentally, but it was all planned and plotted by Raghbir's own family.
Raghbir unaware of Bani's real death truth
Malhotra family never accepted Raghbir and Bani's love relationship.
Where Raghbir believes that his lady love died in an accident amid their honeymoon trip, Bani is actually murdered to separate Raghbir and Bani.
Will Raghbir find out the real culprits of Bani?
Will Raghbir ever come to know Bani's murder secret?
Stay tune for more coming updates.
Latest Bepanah Pyaar Updates