Kundali Bhagya: Preeta forced to conclude relation with Karan takes bold move (Upcoming Episode)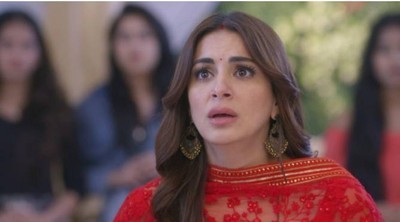 Kundali Bhagya: Preeta (Shraddha Arya) in major fix over her feelings for Karan (Dheeraj Dhooper)
Zee Tv's most popular and lovable daily soap show Kundali Bhagya is up for some high voltage melodrama and upcoming twists in show.
It was seen that how Karan saved Preeta life where everyone get impressed with Karan's move.
At this point Preeta get shocked eyeing Karan love for her where Preeta gets mesmerized with Karan' action.
Preeta to think about Karan's action
However where further amid all this Preeta get shocked that why she is wearing sindoor of Karan's name.
While Preeta decided to think about her relation with Karan due to Karan efforts to save her by endangering his life.
After all this Preeta is in major fix whether she loves Karan or not.
It would be interesting to see what will happen next in the show Kundali Bhagya.
Keep watching this site for more exciting updates and upcoming twists in your favourite shows.
Latest Kundali Bhagya Updates