Kundali Bhagya: Prithvi eagle eye turns opportunistic brainwash Preeta against Karan (Future Story)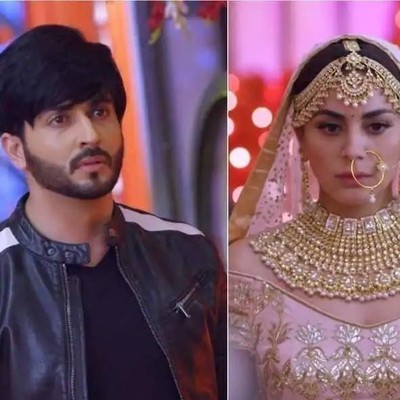 Kundali Bhagya: Preeta (Shraddha Arya) love for Karan (Dheeraj Dhooper) makes Prithvi furious
Zee Tv's most popular and lovable daily soap show Kundali Bhagya is up for some high voltage melodrama and upcoming twists in show.
As per ongoing track of the show showed how Karan saved Preeta life by endangering his own,
At this point Preeta get shocked eyeing Karan love for her where Preeta gets mesmerized with Karan' action.
Prithvi furious over Preeta and Karan's love bond
While Preeta decided to think about her relation with Karan due to Karan efforts to save her by endangering his life.
On other side evil Prithi is getting furious over Preeta and Karan's bond where Prithvi gets up and manipulated Preeta aginst Karan.
What will be Preeta's move after all this?
It would be interesting to see what will happen next in the show Kundali Bhagya.
Keep watching this site for more exciting updates and upcoming twists in your favourite shows.
Latest Kundali Bhagya Updates