Kundali Bhagya: Preeta signs divorce papers Karan breaks down (Upcoming Twist)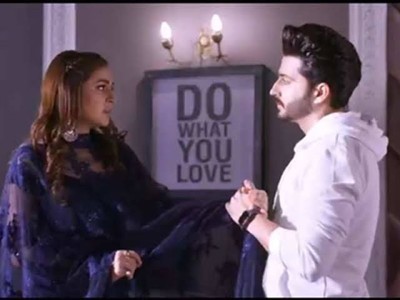 Kundali Bhagya: Preeta (Shraddha Arya) signs divorce papers, Karan (Dheeraj Dhoopar) breaks down
Zee TV's popular daily soap Kundali Bhagya is gearing up for high voltage drama and twist.
Preeta and Karan's relationship is not as simple as any other relationship, here they have love but keeps it secret.
Mahira now wants to move ahead in life with Karan and thus wants Preeta and Karan to get separated.
Mahira gets divorce papers for Karan and Preeta, while here Preeta refuses to sign them.
Karan and Preeta's divorce dhamaka
Preeta wants to meet Karan first while Karan bursts at her in anger as everything is slipping off his hand.
Preeta thus gets angry over him and signs the divorce papers and asks Karan to do what makes him happy.
Karan's heart breaks over it as he is all confused, Karan loves Preeta but feels bad over what he had done to Preeta.
Latest Kundali Bhagya Updates