Yeh Rishtey Hain Pyaar Ke: Mishti fights against Mehul's goons (Future Story)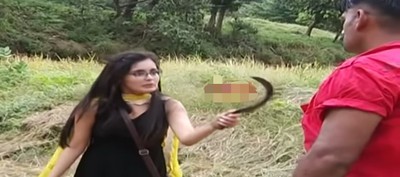 Yeh Rishtey Hain Pyaar Ke: Mishti (Rhea Sharma) fights against Mehul's (Sameer Dharmadhikari) goons
Star Plus popular daily soap Yeh Rishtey Hain Pyaar Ke is gearing up for new twist and drama.
Mishti has reached Rajgarh and here she decodes many truth about Mehul and his past.
Mishti finds that her doubt over Mehul was right and he is not the right man, Mehul has bitter past.
Mishti calls Abeer to inform him about it but Mehul picks up the call and its a new challenge for her.
Mishti fights against goons
Mehul is not ready to let his truth come out to Abeer in any way and thus sends his goons.
Mehul sends his goons to harm and take away proof from Mishti but Mishti is not going to give up so easily.
Mishti is going to fight it out against Mehul's goons to reach home as soon as possible so that she can expose Mehul and save Abeer.
Latest Yeh Rishtey Hain Pyaar Ke Updates