Kulfi Kumar Bajewala: Jimmy uses Kulfi's doubt as weapon against Sikandar (Latest Trending News)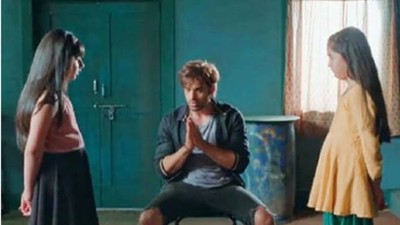 Kulfi Kumar Bajewala: Jimmy uses Kulfi's (Aakriti Sharma) doubt as weapon against Sikandar (Mohit Malik)
Star Plus popular daily soap Kulfi Kumar Bajewala is gearing up for high voltage drama and twist.
Sikandar is trying to work against Jimmy and to end his game of ruining his career.
Sandy and Sikandar are working together while here Kulfi gets suspicious against her father Sikandar.
Kulfi gets suspicious that Sikandar is getting on wrong track and he had not turned good and feels bad.
While here Jimmy gets to know about Kulfi's doubt and thus has a plan.
Kulfi and Sikandar's new syappa
Kulfi thus doubt turns Jimmy's weapon against Sikandar and he is ready to cross any limit to destroy Sikandar.
What more drama and dhamaka is awaited up next after this and how will Sikandar handle this new trouble.
Stay tuned for more exciting updates of the upcoming episodes only on serialgossip.com
Latest Kulfi Kumar Bajewala Updates