Patiala Babes: Neil's extra love and care astonish Minni (Latest Trending News)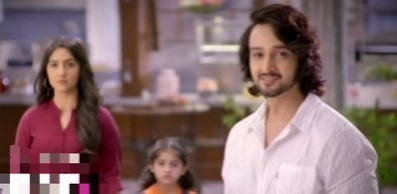 Patiala Babes: Neil's (Sourabh Raj Jain) extra love and care astonish Minni (Ashnoor Kaur)
Sony Entertainment Television popular daily soap Patiala Babes is gearing up for new twist and turn.
Minni and Neil's life is full of drama and argument, here Neil had even hurt Minni by his words many times.
While Neil's behavior has changed suddenly and here he starts to take more care of Minni.
Neil avoids argument with Minni and don't want things to go wrong and enter in argument with Minni.
Minni and Neil's new dhamaka
Minni is puzzled to see this behavior of Neil which doesn't go with her and how Neil is a completely changed person.
Neil and Minni's this new dhamaka calls for major drama, is it Neil's love for Minni which has changed him.
Will Minni be able to bear Neil's this changed avatar, stay tuned for more exciting updates of the upcoming episodes only on serialgossip.com
Latest Patiala Babes Updates