Sanjivani 2: Sid Ishani seek Juhi's help to save Anjali & expose Vardhan's baby sale scam (Upcoming Twist)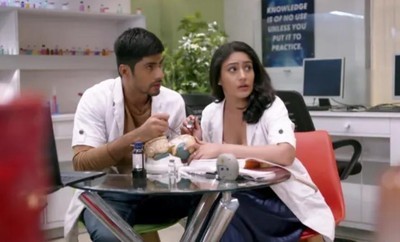 Sanjivani 2: Sid (Namit Khanna) Ishani (Surbhi Chandna) seek Juhi's help to save Anjali & expose Vardhan's baby sale scam
Star Plus show Sanjivani 2 will showcase shocking twist and turn.
It seems Sid and Ishani finally comes to know about Vardhan's evil minded plan.
Before Sid and Ishani take any action Vardhan expose Anjali wrongly and put her behind bars.
Vardhan wants to destroy Sid as Anjali is out any which ways.
Sid and Ishani knows the truth and hence they speak to Juhi and reveal Vardhan's big stroke.
Juhi agrees to help Sid Ishani and save Anjali
Juhi gets shocked to know Vardhan's reality and decides to help them to save Anjali
It would be really interesting to see what happens next on the show.
Let's wait and watch for the upcoming twist.
Latest Sanjivani 2 Updates