Kahaan Hum Kahaan Tum: Yashwant misunderstand Sonakshi goes to meet Veena (Upcoming Episode)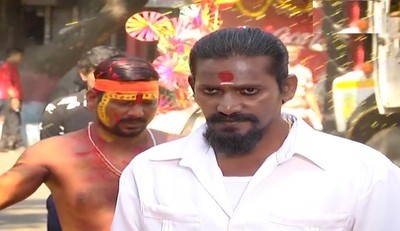 Kahaan Hum Kahaan Tum: Yashwant misunderstand Sonakshi (Dipika Kakkar) goes to meet Veena
The upcoming episode of Star Plus show Kahaan Hum Kahaan Tum will showcase shocking twist and turn.
It seems Yashwant starts blackmailing Sonakshi over Naren's truth.
Yashwant further states that he will soon reveal the truth to Veena.
While Sonakshi wants to protect Veena as per Rohit's saying.
Yashwant thus asks Sonakshi to meet him alone and give him ransom.
Yashwant also asks Sonakshi to come alone.
Sonakshi goes to meet Yashwant while shockingly Sumit too reach the same location.
Sumit's help for Sonakshi misunderstood by Yashwant
Sumit feels Sonakshi's car broke down and offers help.
While Yashwant feels Sonakshi cheated him and heads to Veena and to expose Naren's reality.
How will Sonakshi stop Yashwant?
Keep reading.
Latest Kahaan Hum Kahaan Tum Updates