Yeh Rishtey Hai Pyaar Ke: Post Parul's arrest Meenakshi forcibly gets Abeer married to new girl (Future Story)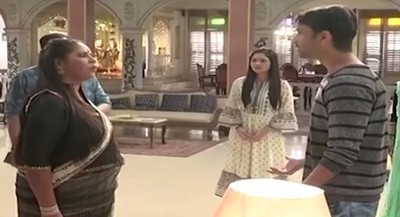 Yeh Rishtey Hai Pyaar Ke: Post Parul's arrest Meenakshi forcibly gets Abeer (Shaheer Sheikh) married to new girl
The upcoming episode of Star Plus show Yeh Rishtey Hai Pyaar Ke will showcase interesting twist and turn.
It was earlier seen that Meenakshi calls Police and gets Parul arrested.
Meenakshi expose Parul stating that she was hand in glove with Mehul Kapadia.
Abeer stops Parul's arrest and asks Meenakshi what she wants him to sacrifice now.
Meenakshi gets happy and reveals that in return of Parul, Meenakshi wants Abeer to marry a new girl in the evening itself and not Mishti.
Abeer Mishti's (Rhea Sharma) separation once again
Meenakshi is determined to separate Abeer and Mishti and not let them unite in any chance.
Now what will Abeer and Kunal do to save Parul?
Will Abeer have to stay away from Mishti?
Let's wait and watch for the upcoming big time twist.
Latest Yeh Rishtey Hai Pyaar Ke Updates