Patiala Babes Latest News: Neil's moral support for Minni over Arya's mishap (Latest Trending News)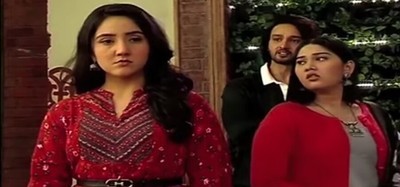 Patiala Babes Latest News: Neil's (Sourabh Raj Jain) moral support for Minni (Ashnoor Kaur) over Arya's mishap
Sony Entertainment Television popular tv show Patiala Babes is gearing up for high voltage drama and twist.
Minni is trying to shut people's mouth over her and Neil's relationship as they are just tenant and landlord.
While here Arts adds new syappa as she calls for Neil and Minni's marriage.
Minni slaps Arya for speaking like this and warns her, here Kammo and others gets more opportunity.
Minni is shocked and warns Kammo for speaking against her, Neil tells Minni that she had done wrong by slapping Arya.
Neil and Minni's new dhamaka
Neil although understand Minni's condition as people are questioning her character and he knows how she feels.
Neil thus provide moral support to Minni and asks her to not think much about people as they don't matter to her.
Stay tuned for more exciting updates of the upcoming episodes only on serialgossip.com