YRHPK: Major revelation of Kuhu's villain identity troubles for Abeer-Mishti (Upcoming Twist)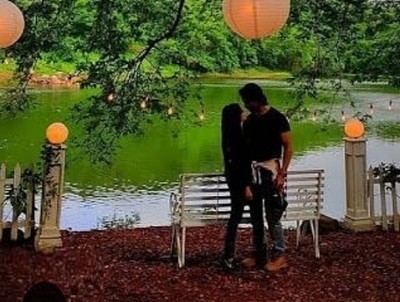 Major revelation of Kuhu's villain identity troubles in Abeer-Mishti life in Yeh Rishtey Hai Pyaar Ke
The best TV series of Star Pus Yeh Rishtey Hai Pyaar Ke is going to see a major twist in the storyline where Kuhu turned negative again.
The Rajvanshis and the Maheshwaris have begun the preparations for Abeer and Mishti's wedding.
Meenakshi is out of the functions after all Abeer doesn't want Meenakshi to ruin his marriage again.
While on one side, the preparations are in full swing, here Kuhu has unveiled her true colors.
Kuhu turns revengeful against Mishti
Earlier seen how Nishant and Kuhu have a heartbroken hug when Nishant gives up Mishti realizing Abeer and Mishti's love.
However Kuhu believes that Mishti betrayed Nishant and broke his heart.
Revengeful Kuhu now swears to not let Abeer and Mishti married as she feels they ruined Nishant's life and broke his trust on love.
Let see if Abeer and Mishti be able to recognize Kuhu's motives.
Stay tuned with us for more updates.
Latest Yeh Rishtey Hai Pyaar Ke Updates