YRKKH: Naira takes back complaint against Luv Kush big twist (Future Story)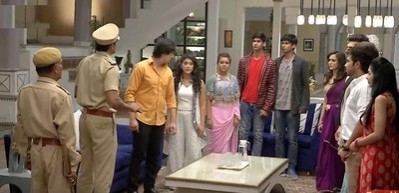 Yeh Rishta Kya Kehlata Hai: Naira (Shivangi Joshi) takes back complaint against Luv (Apoorva Jyotir) Kush (Anmol Jyotir) big twist
The upcoming episode of Star Plus show Yeh Rishta Kya Kehlata Hai will showcase shocking twist in the series ahead.
It was earlier seen that Kush tries to commit suicide.
Kush understand their mistake and is guilty for the same while Luv is not.
Luv further provokes Kush to commit more and more crimes.
Kush gets fooled and gets instigated where she decides to commit suicide which leaves entire Goenka family in shock.
Naira wants to safeguard Luv Kush
Naira does not want Kush to lose his life and hence takes a big step.
Naira had earlier called Police but on Surekha's insistence she takes back the case falling weak.
It would be really interesting to see what happens next on the show.
Stay tuned to serialgossip.com for more updates on Yeh Rishta Kya Kehlata Hai.
Latest Yeh Rishta Kya Kehlata Hai Updates