Kundali Bhagya: Karan assures Shrishti to free Preeta at any cost (Upcoming Episode)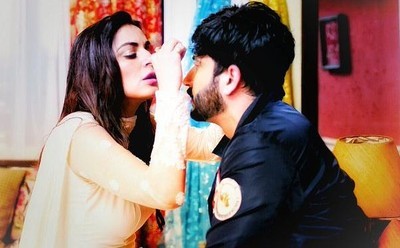 Kundali Bhagya: Karan (Dheeraj Dhooper) assures Shrishti to free Preeta (Shraddha Arya) at any cost
Kundali Bhagya Hindi serial telecasting on ZEE TV is gearing up for intense emotional drama.
Karan tries his level best to free Preeta using Mahira.
However Mahira is not less and not ready to free Preeta as she wants Karan in her life only.
Mahira thus plans her kidnapping drama and later on reaching court falls unconscious.
Judge declares his decision against Preeta and sends her to jail.
Shrishti angrily confronts Karan
Shrishti gets angry on Karan for not saving Preeta where Karan promises Shrishti to save Preeta at any cost.
It would be really interesting to see what happens next on the show.
How will Karan tackle Mahira and Sherlyn's master plan against him and Preeta?
Keep reading serialgossip.com for entertainment news.