YRKKH: Kartik calls Naira selfish stands Naira responsible for all miseries (Upcoming Episode)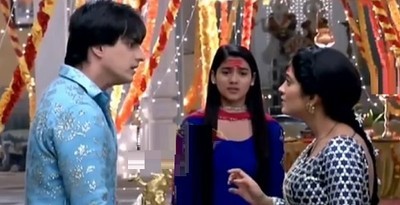 Kartik calls Naira selfish stands Naira responsible for Luv Kush sorrows in Yeh Rishta Kya Kehlata Hai
Longest running TV serial Yeh Rishta Kya Kehlata Hai is seeing lot of twists and turns in the show.
Naira and Kartik take strict action against Luv and Kush when Trisha confesses the truth.
Things change when Kush emotionally blackmails the family by acting suicide drama while Luv pretends regretting his deeds.
However when Naira again finds Kush and Luv threatening Trisha, Naira straight forward calls Police and gets the boys arrested.
The family will misunderstand Naira and thus as usual Kartik will blame Naira without trying to know the truth.
Crack in Kartik and Naira's relationship
The situation caused a big crack in Kartik and Naira's relationship where Kartik confronts Naira and blames her for all the miseries of his family and calls her selfish.
Kartik is once again blinded in Luv and Kush's emotional game.
Let see what will happen next or Naira will once again be proved wrong.
Stay tuned with us for more updates and latest news.
Latest Yeh Rishta Kya Kehlata Hai Updates