KHKT: Rohit show off acting skill calls Sonakshi Naren's meeting fraud one (Upcoming Episode)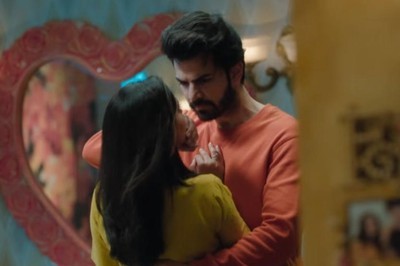 Kahaan Hum Kahaan Tum: Rohit (Karan Grover) shout Sonakshi (Dipika Kakkar) Naren's meeting a fraud one
The upcoming episode of Star Plus serial Kahaan Hum Kahaan Tum will showcase interesting twist as Rohit screams Sonakshi and Naren's meeting a fraud one.
It seems Sonakshi goes to hospital for some work where she comes across Naren and Ajit.
Sonakshi feels sorry to seen Naren's state and goes to meet him.
Naren shows improvement in him post meeting Sonakshi.
Naren holds Sonakshi's hand which makes Rohit happy.
Rohit starts screaming and blaming Sonakshi
Rohit suddenly shows a big change in him and starts scolding Sonakshi for creating a fraud meeting moment just to impress him.
While Sonakshi is least bothered about Rohit's misunderstanding now.
What will Sonakshi do now?
Will Sonakshi goes ahead and keep meeting Naren to improve him?
Keep tuned our site serialgossip.com for further development.
Latest Kahan Hum Kahan Tum Updates