Barrister Babu: Saudamini's master plan to make Anirudh lose challenge Bondita (Upcoming Episode)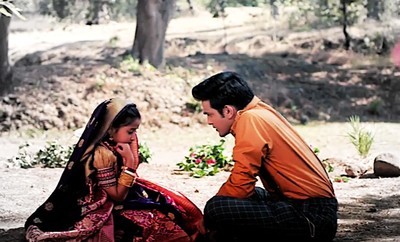 Barrister Babu: Saudamini's (Pranali Rathod) master plan to make Anirudh (Pravisht Mishra) lose challenge Bondita (Aura Bhatnagar Badoni)
Colors popular serial Barrister Babu will showcase interesting twist and turn in the upcoming episode.
It was earlier seen that Anirudh accepts challenge to reshape Bondita and make her responsible one.
While Saudamini is irked with same and wants Anirudh to lose the challenge.
Saudamini knows that Anirudh will never lose and hence she wants Bondita to quit so that her problem is sorted.
Saudamini thus tricks and traps Bondita and asks her to return back to her village to her mother.
Saudamini's master plan flopped by Bondita
Bondita feels Saudamini is correct but Bondita does not want to lie and runaway like a coward.
Bondita decides to fight and support her husband Anirudh in the time of need and make him win.
What will Saudamini do now to defeat Anirudh and send Bondita back home?
Stay tuned and keep reading serialgossip.com for more updates.
Latest Barrister Babu Updates