GTNHP: Leap with Akshat-Guddan & family death Kanika Mann's new character (Latest Trending News)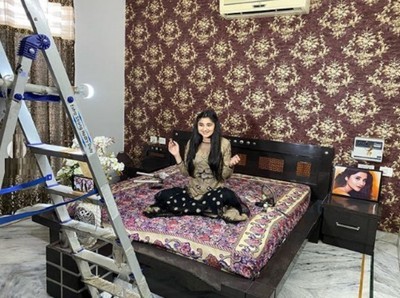 Guddan Tumse Na Ho Payega: Leap with Akshat-Guddan family death Kanika Mann turns Guddan daughter
ZEE TV Hindi serial Guddan Tumse Na Ho Payega is all set to hit the screens expectedly after June 20.
Where the shootings are resumed and will be done from actors home, there is a big twist lined up in the storyline.
The show Guddan Tumse Na Ho Payega will now be taking a long leap introducing some new characters.
Actor Nishant Singh Malkani is no more the part of Guddan Tumse Na Ho Payega.
The story will see the tragic accident of Akshat's family where after everyone will die in the family.
Meanwhile actress Kanika Mann will stay in the show but in a new character role.
Kanika Mann aka Guddan's new life story
Kanika Mann will now play the character of Guddan and Akshat's daughter.
The leap in the story will twist up the whole storyline of the show.
The story and the leap twist will also see the story of current pandemic Coronavirus aka COVID-19.
Stay tuned to seriialgossip.com for latest updates and latest news.
Latest Guddan Tumse Na Ho Payega Updates