Sushant Singh Rajput's old interview revealing his first crush is just adorable (Latest Update)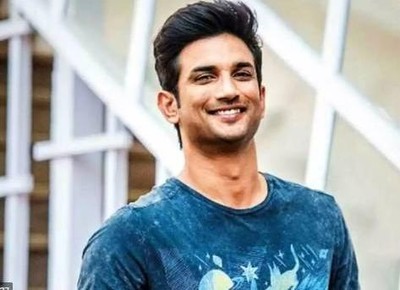 Sushant Singh Rajput's old interview revealing his first crush is just adorable
The sudden demise of Sushant Singh Rajput has left the film industry and people , leaving everyone in major shock.
Amid all this many facts related to Sushant Singh Rajput came ahead where everyone is aware that Sushant Singh Rajput was scientist by brain and loved acting too.
Sushant Singh Rajput was liked by everyone where everyone just wants justice for Sushant and even Bihar fans are protesting for him.
Sushant Singh Rajput old video viral revealing his first crush
However amid all this, entire social media is just filled with Sushant Singh Rajput's video where his one video is just adorable.
In which Sushant was asked about his first crush and after cute smile Sushant Singh Rajput gave lovely replay that he was having crush on his teacher when he was in 4th standard.
After this Sushant confessed with heavy smile that it is right and also talked about his motivation as himself.
Stay tuned with us for more updates and more latest news.
Latest Sushant Singh Rajput Updates