Neha Kakkar quits social media post facing negativity says Am not dying!! (Latest Update)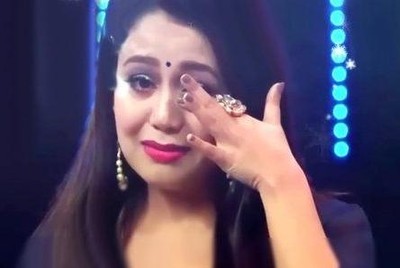 Entire social media is flooded with the negative messages for star kids and people following bollywood propaganda
However amid all this many actors also came ahead and also exposed dark side of bollywood revealing the ugly drama in that place.
Where talent is not appreciated unless you having god father with you, Sushant's death really brought immense revelations.
Neha Kakkar quits the social media post all hate
However it Seems that Neha Kakkar is fed up with all the negativity where she quits the social media with caption," I'm sorry if this makes anybody feel bad! But this is what I have been feeling since a long long time but not able to say it, just trying my best to be happy but not really happening. I'm a human being and that too a very emotional one. So.. Yeh Sab.. It hurts me.. Don't worry I'm okay.. Love you guys "
In pic Neha also added that Don't worry am not dying am just away from social media for couple of days.
Stay tuned with Serial Gossip.com for more updates.
Latest Sushant Singh Rajput Updates