Yeh Hai Chahatein: Aishwarya Sakhuja aka Ahana back in Rudraksh Prisha life (Upcoming Episode)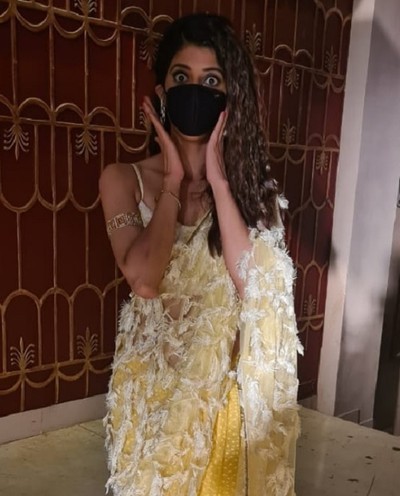 Yeh Hai Chahatein: Aishwarya Sakhuja aka Ahana back in Rudraksh Prisha life
Popular Hindi serial Yeh Hai Chahatein is up for interesting and intriguing storyline.
The story of Rudraksh and Prisha is going to see a lot of ups and downs after the lockdown chapter.
Meanwhile, actress Aishwarya Sakhuja also arrived for shooting of the new episodes.
Aishwarya Sakhuja aka Ahana is going to create new problems in Rudraksh and Prisha's life after all she doesn't want Prisha to take over her place in the house.
Ahana to play a mind game
Ahana, Mishika are planning and plotting to make Prisha out of Rudraksh's life so that Mishika marries Prisha.
The drama and the conspiracy will now go on next level in the new storyline.
However, will Prisha be able to face the new challenges or not is worth to watch in Yeh Hai Chahatein.
Stay up to date with Serialgossip.com for popular top TV shows and Hindi serial.
Latest Yeh Hai Chahatein Updates