Ishq Mein Marjawan 2: Ridhima to choose amid Kabir or Vansh (Upcoming Episode)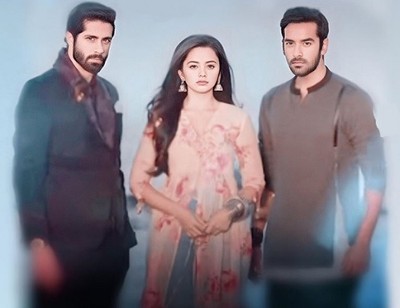 Ishq Mein Marjawan 2: Ridhima (Helly Shah) to choose amid Kabir (Vishal Vashishtha) or Vansh (Rrahul Sudhir)
Colors new TV show Ishq Mein Marjawan is soon going to hit the screens.
The shootings have resumed with all safety measures and precautions.
In the meantime, the story of Ishq Mein Marjawan 2 is getting all intense after Kabir and Vansh face off in the latest promo.
Kabir points gun at Vansh while later on Vansh comes across Ridhima.
Kabir and Vansh turn enemies
Kabir and Vansh intense enmity is going to cost Ridhima's life as Ridhima will have to choose one amid her love Kabir or Vansh.
Will Ridhima sacrifice her life for Kabir's life and what is Vansh real motive,
It will be interesting to watch what new twist is lined up in the story amid this intriguing triangle love story of Kabir Ridhima Vansh.
Stay tuned to Serialgossip.com for more updates and latest news of top TV shows.
Latest Ishq Mein Marjawan 2 Updates