Kasauti Zindagi Ki 2: Anurag's major accident to change Anurag Prerna love story (Upcoming Episode)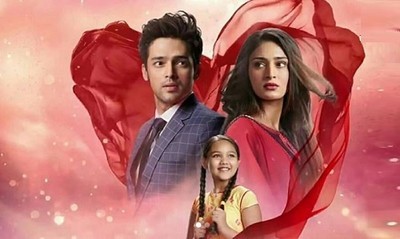 Kasauti Zindagi Ki 2: Anurag's major accident to get Prerna back in his life
Best series of all time, Kasauti Zindagi Ki 2 is looking forward for major twist and turn in Anurag and Prerna love story.
So far we have seen that how Anurag and Prerna get separated amid a big conspiracy where after Prerna hates Anurag.
Now the story is going to take another u-turn when Anurag will meet an accident.
Anurag and Prerna's life to see new twist
Anurag and Prerna soon meet with their daughter Sneha.
The destiny brings the couple together again but at the same time, it has other plans for them.
Anurag's accident will be adding a major suspense to the storyline.
It will be more interesting to see what and how Anurag and Prerna's Kasauti Zindagi Ki will move ahead.
Stay up to date with Serialgossip.com for popular top TV shows and Hindi serial.
Latest Kasauti Zindagi Ki 2 Updates