Ishq Mein Marjawan 2: Vansh turns bossy to love Ridhima exposed Kabir's plan (Latest News)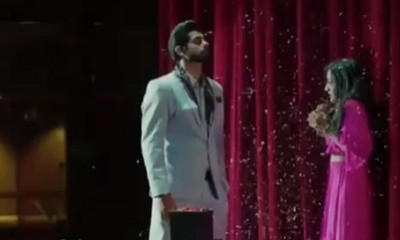 Ishq Mein Marjawan 2: Vansh gets hard on Ridhima exposes shocking secret
Upcoming new TV show on Colors TV, Ishq Mein Marjawan is going to see a very unique concept of love, revenge and mystery.
Kabir and Ridhima's love life faces a big storm when Vansh Raisinghania makes his entry.
Ridhima agrees to Kabir's plan and thus turns personal secretary of Vansh.
Things take drastic u-turn when Vansh realizes filthy motive of Ridhima behind getting closer to him.
And shockingly the time comes when Vansh and Ridhima attend the big fat party of Vansh in VR Mansion.
Vansh shocks Ridhima at hell
Vansh will burst his anger on Ridhima where Ridhima will stumble seeing Vansh shocking side.
It is going to be highly intensified to watch what will happen next in the show.
Stay tuned to Serialgossip.com for more updates and latest news of top TV shows.
Latest Ishq Mein Marjawan 2 Updates