Kundali Bhagya: Sherlin Mahira join hands against Luthras, Preeta suspicious move (Upcoming Twist)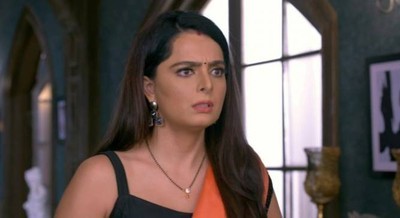 Kundali Bhagya: Sherlin confessed entire truth forth Mahira, shocking turn ahead
Kundali Bhagya is one of the most popular and long running show of Star plus casting Shradda Arya, Dheeraj Dhooper in main leads.
It was seen that Preeta saved herself from goon trap and also rescued Karan while Karan is all sure that kidnapper is Prithvi.
It was also seen that Mahira also followed Sherlin and later on Sherlin got forced to tell reality to Mahira.
Sherlin confessed truth, Mahira game against Preeta
While amid all this Sherlin confessed entire truth to Mahira where making Mahira realize that Preeta is not good for their family and Karan.
Amid all this, Preeta on other side is doing her best to get Sherlin and Prithvi's truth.
Will Preeta able to save Rishabh and expose Prithvi and Sherlin's truth?
Excited to watch your favorite stars back on the screen, share your reviews too.
Stay tuned with Serial Gossip.com for more exciting updates and upcoming twists.
Latest Kundali Bhagya Updates