Ishq Mein Marjawan 2: More drama in VR mansion post Kabir Ridhima's intimate hug (Upcoming Episode)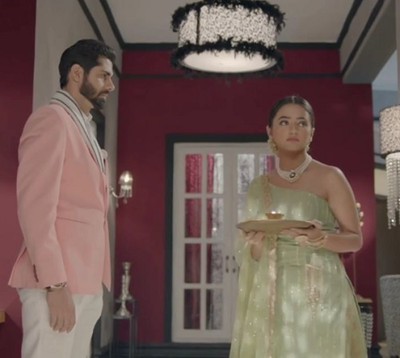 Ishq Mein Marjawan 2: More drama in VR mansion post Kabir Ridhima's intimate hug
The popular Hindi serial Ishq Mein Marjawan 2 will see more drama in Vansh Kabir and Ridhima triangle love story.
Vansh is suspicious of Ridhima's main motives that suddenly out of the blue, Ridhima gets Aryan trapped.
Aryan makes sure to expose Ridhima that he even executes the plan but interestingly the power goes off and Kabir sneakily makes his entry in VR Mansion.
Kabir and Ridhima to get caught
Kabir and Ridhima's love is in the air when Ridhima tightly hugs Kabir.
Kabir and Ridhima are overwhelmed meeting each other but Vansh soon makes his entry shocking them.
More drama will now happen in Ishq Mein Marjawan 2, let's see how Ridhima will mislead Vansh.
Stay tuned with serialgossip.com for more updates and latest news.
Latest Ishq Mein Marjawan 2 Updates