Kundali Bhagya: Karan Preeta forever separation with marriage twist grooves new story (Future Story)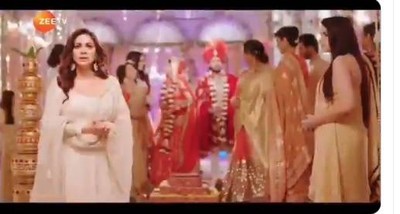 Kundali Bhagya: Karan Preeta forever separation with marriage twist grooves new story
Kundali Bhagya is one of the most popular and long running show of Zee Tv casting Shradda Arya, Dheeraj Dhooper in main leads.
As per latest track of the show Mahira and Karan marriage is there where Preeta also entered the same and get shocked seeing Karan entering in same phase again.
However where further Preeta breaks all alliance with Karan and marks exit from his life as now Karan is married.
Karan and Preeta's tale took new turn
While Karan and Preeta are now separated forever, where Preeta is not ready to forgive Karan as she is aware that Karan will face major drama in life ahead.
This will cook up new story amid Karan and Preeta leading to major separation.
What will be Karan's next move?
It would be interesting to see what wil happen next in the show Kundali Bhagya.
Stay tuned with Serial Gossip.com for more exciting updates and upcoming twists.
Latest Kundali Bhagya Updates