Ishq Mein Marjawan 2: Kabir smart move to escape Ridhima from Vansh evil eye flopped again (Upcoming Story)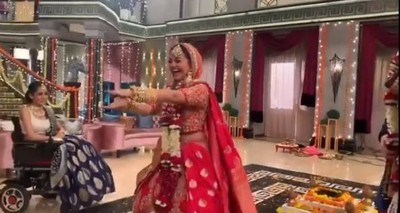 Ishq Mein Marjawan 2: Kabir smart move to escape Ridhima from Vansh evil eye flopped again
Ishq Mein Marjawan 2 stars Helly Shah (Riddhima) , Vishal Vashishtha (Kabir) and Rrahul Sudhir (Vansh Raisinghania) as main roles, with all new twists.
As per latest track of show Vansh get shocked That Ridhima tried to contact someone outside the house where Vansh and Angre tracked his location.
While Kabir played smart and hand over his phone to someone were Vansh and Angre caught someone else.
Kabir plan to escape Ridhima failed
After this plan Kabir planned to escape Ridhima from Vansh trap while he gets failed as Vansh captivated Ridhima badly and wants her to tell the truth.
What will be Ridhima's further move? Will kabir able to save Ridhima after all this?
It would be interesting to see what will happen next in the show Ishq Mein Marjawan 2.
Till then, stay tuned with Serial Gossip.com for more exciting updates and upcoming twists in the shows.
Latest Ishq Mein Marjawan 2 Updates