Ishq Mein Marjawan 2: Kabir-Ridhima exposed, Vansh unexpected punishment for Ridhima (Upcoming Story)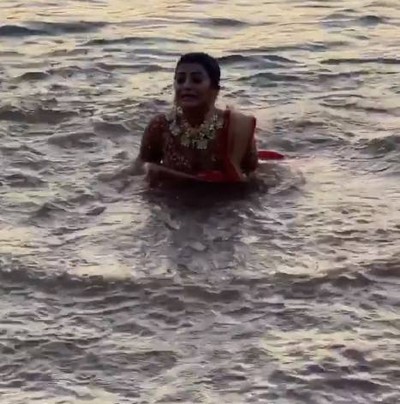 Ishq Mein Marjawan 2: Vansh shocking punishment decision for Ridhima ahead
Ishq Mein Marjawan 2 stars Helly Shah (Riddhima) , Vishal Vashishtha (Kabir) and Rrahul Sudhir (Vansh Raisinghania) as main roles, with all new twists.
As per latest track of show Vansh and Angre caught Kabir where duo trapped Kabir and called Ridhima to meet the person with whom she talked.
However amid all this, Ridhima shattered witnessing Kabir hurt and in Vansh and Angre's cluthches, where Vansh confessed that he will punish Ridhima.
Vansh punishment for Ridhima with shocking suspense
While further Vansh will plan to make Ridhima as his wife, while Ridhima get shocked with all this but Vansh is upto some other move to teach her lesson.
What will be Ridhima's further move?
It would be interesting to see what will happen next in the show Ishq Mein Marjawan 2.
Till then, stay tuned with Serial Gossip.com for more exciting updates and upcoming twists in the shows.
Latest Ishq Mein Marjawan 2 Updates