Ishq Mein Marjawan 2: Vansh turning more murderous for Ridhima Kabir (Upcoming Story)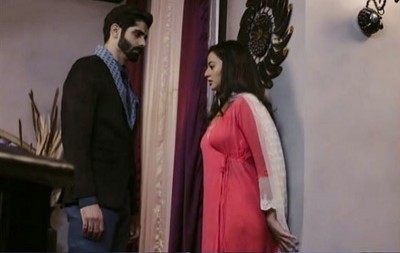 Ishq Mein Marjawan 2: Vansh turning more murderous for Ridhima Kabir
Colors popular TV show Ishq Mein Marjawan 2 is going to see big problems in Kabir and Ridhima's love life.
Vansh is suspicious of Ridhima's real motives that he one after other create trap for her.
Ridhima on the other hand is playing really safe and is misleading Vansh with her smart plans.
Ridhima and her smart game plan to mislead Vansh and collect evidence against him seems to now backfire as Vansh is turning more murderous for her and Kabir too.
Vansh's marriage trap for Ridhima in Ishq Mein Marjawan 2
Vansh is now planning to marry Ridhima where he has made his new plan and trap for her.
This is getting more thriller to watch what new twist will come in Ishq Mein Marjawan 2.
Stay tuned to Serialgossip.com for more updates and latest news of top TV shows.
Latest Ishq Mein Marjawan 2 Updates