Anupama: Vanraj demands Anupama to quit job major fix to manage drudgery (Upcoming Story)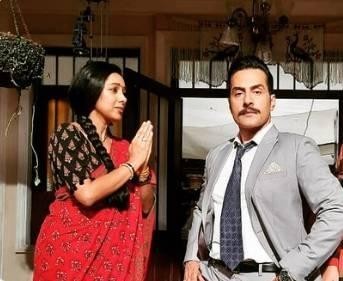 Anupama: Vanraj shocking demand forth Anupama with all new twist
Anupama is Indian tv drama which telecasted on Star Plus, where its upcoming track of the show will bring much drama and suspense in the show.
As per latest track of show Anupama is getting ready for her school as she have to reach early, while shocking twist is there.
However where further Anupama is in major fix as school called her to come early as inspection is there, where Vanraj also wants Anupama to cook food for his foreign clients on same day.
Vanraj wants Anupama to leave work
Amid all this Vanraj wants Anupama to leave the job as he is used to see her in the home and wants her again to manage the home chores.
What will be Anupama's next move to choose work or family?
It would be interesting to see what will happen next in the show Anupama.
Stay tuned with Serial Gossip.com for more exciting updates and upcoming twists in the show.
Latest Anupama Updates