Anupama: Anupama dilemma post major breakdown Vanraj added masala to pain (Upcoming Story)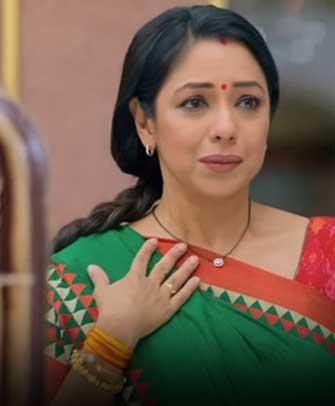 Anupama: Anupama dilemma post major breakdown Vanraj added masala to pain
Anupama is Indian tv drama which telecasted on Star Plus, where its upcoming track of the show will bring much drama and suspense in the show.
As per latest track of show Vanraj wants Anupama to leave the job as he is used to see her in the home and wants her again to manage the home chores.
However amid all this Anupama was late for her school where principal also expelled her out of the school and Anupama is all shattered.
Anupama's dilemma of dream amid family duty
While Anupama is all shattered what happened as her dream got shattered while Anupama is not ready to accept her failure.
On other side, Vanraj rejoices that Anupama is now free and out of job.
It would be interesting to see what will happen next in the show Anupama.
Stay tuned with Serial Gossip.com for more exciting updates and upcoming twists in the show.
Latest Anupama Updates