Kundali Bhagya: Mahesh wakes up Karan supports Preeta (Upcoming Episode)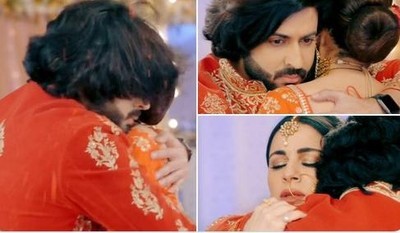 Kundali Bhagya: Mahesh wakes up Karan (Dheeraj Dhooper) supports Preeta (Shraddha Arya)
The upcoming episode of ZEE TV serial Kundali Bhagya will showcase interesting twist and turn.
It was earlier seen that Preeta gets married to Karan only to save Mahesh's life from evil Sherlyn and Mahira.
Karan gets happy to see Preeta as his bride and is confused too at the same time.
Preeta reveals that she wants to stay with Karan as his wife.
Karan permits to let Preeta stay with him and seeks revenge.
Mahira and Sherlyn shocked with Karan supporting Preeta
On the other side Mahira and Sherlyn are shocked with Karan's support for Preeta.
Furthermore Preeta rushes to see Mahesh and begs before him to wake up and expose evil Mahira and Sherlyn.
Mahesh moves his hand turning PReeta hopeful.
Will Mahesh wake up and expose the evil duo?
Let's wait and watch.
Latest Kundali Bhagya Updates