Kundali Bhagya Latest News: Karan rejecting Preeta on first wedding night turns bad man (Latest News)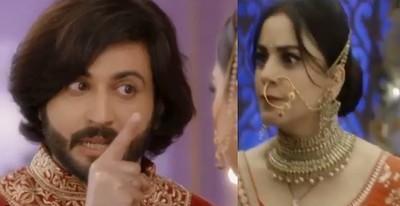 Karan (Dheeraj Dhoopar) rejects Preeta (Shraddha Arya) on wedding night in Kundali Bhagya Latest News
The upcoming story of ZEE top TV show Kundali Bhagya is going to see extreme drama in Karan and Preeta's wedding.
Preeta swaps Mahira in the wedding mandap and successfully marries Karan.
Everyone is surprised as Karan warmly hugs Preeta and accepts her as his wife.
Preeta's happiness before beginning will fall down shattered as this was Karan's fake concern and love towards Preeta.
On wedding night, Karan will insult and badly humiliate Preeta while insulting her gut line and her character.
Karan hates Preeta to hell
Karan's hate for Preeta has crossed all limits while Preeta cheating him to marry him has left him completely mad.
Karan will reject Preeta on their first wedding night when Karan will unveil his intense hate for Preeta.
This is going to be drastically shocking for Preeta who believed Karan still loves her.
Keep reading entertainment news website Serialgossip.com for more quick updates on top TV shows and popular Hindi serials.
Latest Kundali Bhagya Updates