Kundali Bhagya: Sarla oust Preeta Karan Luthra shocks Shrishti (Upcoming Episode)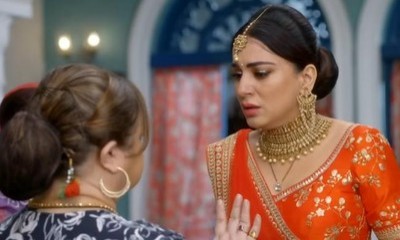 Kundali Bhagya: Sarla oust Preeta Karan Luthra (Shraddha Arya) shocks Shrishti
The upcoming episode of ZEE TV serial Kundali Bhagya will showcase shocking twist and turn.
It was earlier seen that Preeta gets married to Karan one more time.
Preeta feels its not wrong to marry her husband once again.
Shockingly Karan screams aloud where he feel cheated once again.
Karan refuses to accept Preeta as his wife once again.
Furthermore Preeta faces humiliation again and again where no one believes her.
Preeta shocked and upset with Sarla's behaviour
Left with no other option Preeta returns back home to meet Sarla.
Before Preeta could breakdown before Sarla, Sarla stops her and ousts her from house.
Sarla reveals that there is no place for Preeta Karan Luthra in her house.
Keep reading serialgossip.com for further development.
Latest Kundali Bhagya Updates