Yeh Hai Chahatein: Rudraksh Prisha's romantic love confession in imaginary world (Upcoming Twist)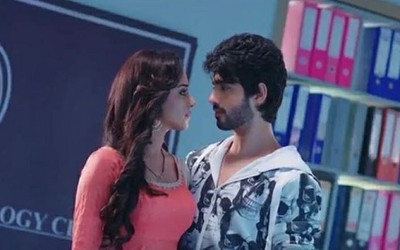 Yeh Hai Chahatein: Rudraksh Prisha's romantic love confession turns out a nightmare
Star Plus popular show Yeh Hai Chahatein is looking forward to interesting love confession of Rudraksh and Prisha.
Rudraksh gets a huge shocker seeing Prisha in Yuvraj's arms.
However, before Rudraksh could react, Prisha slaps Yuvraj surprising Rudraksh.
Rudraksh gets super happy when Prisha reminds Yuvraj that she is Rudraksh's wife.
Rudraksh and Prisha share a romantic eye-lock moment when the duos go in an imaginary world and start getting romantic.
Rudraksh and Prisha come closer confessing their love but before they could kiss their dream breaks.
Rudraksh and Prisha to confess love
Rudraksh and Prisha both have realized their love and are planning to confess their feelings.
This is going to be interesting to watch what will happen next in Yeh Hai Chahatein.
Stay tuned to Serialgossip.com for more updates and latest news of top TV shows.
Latest Yeh Hai Chahatein Updates