Yeh Hai Chahatein Latest News: Ahana to expose Prisha real identity separating Rudraksh-Prisha (Latest News)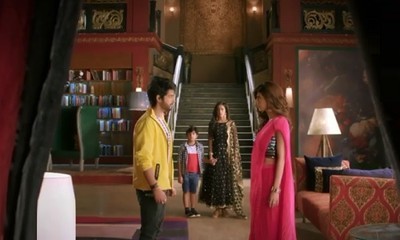 Yeh Hai Chahatein New Promo: Shocking Ahana (Aishwarya Shakuja) to expose Prisha real identity to Rudraksh
The upcoming story of Yeh Hai Chahatein is going to see new challenges in Rudraksh and Prisha's love story.
Rudraksh and Prisha are falling in love with each other when Saransh is turning connecting link between them.
Ahana is not ready to digest Rudraksh's blind trust on Prisha and him falling for Prisha so madly.
Ahana has now come up with her new conspiracy where she has fetched the biggest secret of Prisha and Saransh's relation.
Yeh Hai Chahatein new promo is witnessing Rudraksh and Ahana's major confrontation where Rudraksh stops Ahana from hurting Prisha and Saransh because they are his life.
Ahana to ruin Rudraksh Prisha love life
What will happen next in Yeh Hai Chahatein is more shocking because Ahana is going to expose Prisha's real identity to separate Rudraksh and Prisha.
Ahana is very well aware of the truth that Prisha is not Saransh's real mother and this seems bringing a big challenge for Prisha.
Let's see how Prisha will handle the situation when truth will come forth Rudraksh.
Stay tuned to Serialgossip.com for more updates and latest news of top TV shows.
Latest Yeh Hai Chahatein Updates